SmartGuard™ technology helps prevent highs & Lows
For illustrative puposes only.
* Refers to System User Guide - SmartGuard™ feature. Some interaction required.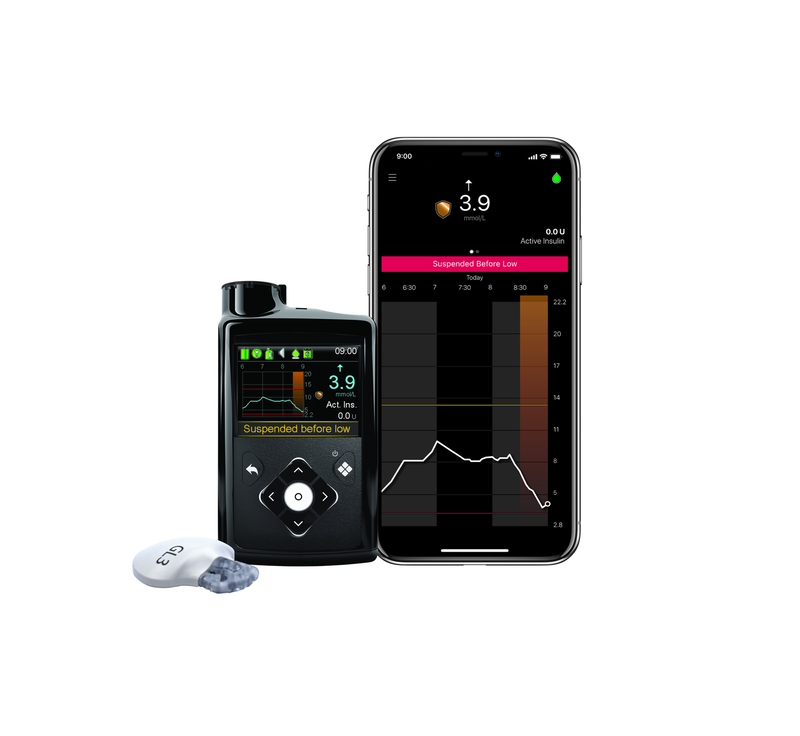 MiniMed™ 740G system with Smarguard™ Technology
Predicts and prevents lows before your patients ever feel them.
Provides advanced protection from hypoglycaemia, compared to CSII Therapy
73% less hypoglycaemia
79% less time spent in hypoglycaemias
84% less severe hypoglycaemmias
*MiniMed™ 740G and the MiniMed™ 640G system share the same therapy algorithm.
Carlson AL, et al. Poster # 97 at the 80th International Conference of the American Diabetes Association, June 2020, Chicago/Virtual.
Medtronic data on file: Pivotal Trial (Age 14-75). N=157. 16 US sites; 2020.
Battelino T, et al. Diabetes Care 2019; 42(8): 1593-1603.
ADA Guidelines of A1C<7.0 – www.Diabetes.org
Bosi E, et al. Efficacy and safety of suspend-before-low insulin pump technology in hypoglycaemiaprone adults with type 1 diabetes (SMILE): an open-label randomised controlled trial. Lancet Diabetes Endocrinol 2019;7: 462–72.
Berganstal RM, et al. Effectiveness of Sensor-Augmented Insulin-Pump Therapy in Type 1 Diabetes. N Engl J Med 2010; 363:311-320